Nurture yourself by pressing pause on the demands of the outside world, and care for yourself as wholeheartedly as you care for others. Unwind in Peace offers a supportive space for women looking for regular self-care once or twice a month.
What makes Unwind in Peace different from the rest?
I have a warm personality and promote a judgement-free zone, so you can show up as you are - without makeup, messy bun, body hair, stretch marks or feeling drained from the busy-ness of life. My pricing is based on the length of the session, upgrades are offered at no extra charge, and gratuity is not accepted.
Sessions begin with dedicated time to review your goals, co-create a treatment plan, and answer any questions you may have.
My massage style is slow, intentional, and mindful with light to medium pressure to reduce tension without being forceful.
Please note: firm, heavy handed or deep tissue massage are not offered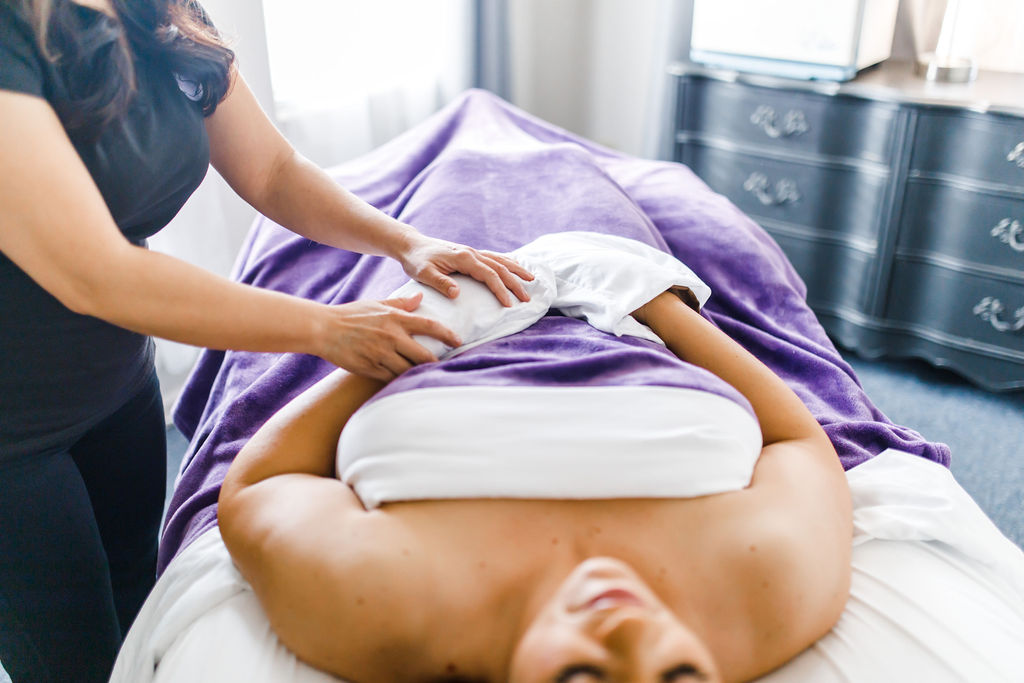 Relaxing Signature Massage
Jamie's fingers feel like velvet as she gently massages and transforms your body into blissful tranquility. She has many complimentary add-ons and genuinely wants you to have the best experience for your stress relieving needs.
Jamie truly made sure I was comfortable, relaxed, and I didn't have a worry in the world. I love that she utilized the weighted blanket, but even more, I love that she focused on massaging my scalp, hands, and feet. I highly recommend Jamie for your unwinding needs.
I have had many massages over the years, but Jamie was the first to relax me to the verge of sleep. Everything was perfect, from the room temperature to the extras like the scalp massage and hot stones. I'm looking forward to my next appointment!
By far, the most relaxing massage I have ever had. The entire 75 minutes was silent, yet she intuitively knew the exact right pressures. I have never fallen asleep in a massage and I did! Jamie is really a healer. She is so gifted!
Jamie really takes the time to understand your needs and concerns to give you the best massage possible. She offers such a comfortable experience and is well worth it for anyone looking for a little self-care. Plus, her free add-ons are to die for. Highly, highly recommend!
Jamie is a wonderful massage therapist. She is always attentive and attuned to my needs. She is intuitive in her massages and provides a warm, safe and calming atmosphere. I always leave feeling a blend of relaxed and rejuvenated! I highly recommend her!!